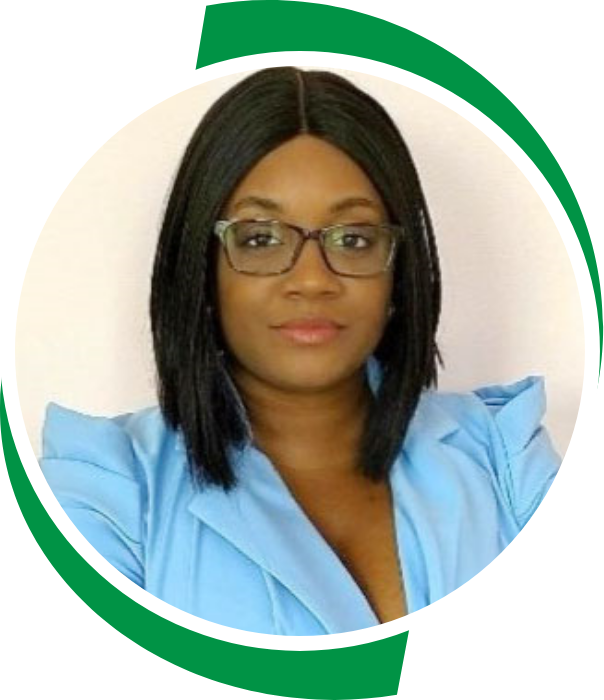 Amber Proffitt (President of Proffitt & Associates, INC)
Amber Proffitt, President of Proffitt & Associates, INC, received her education from Albertus Magnus College. After completing her studies here, at the end of 2010, she earned a Bachelor's of Science degree in Accounting. Continuing to increase her knowledge, Amber also earned a Certified Enrolled Agent License a Federally Authorized Practitioner who has expertise in Taxation empowered by the Internal Revenue Services for 9 years.
Amber's assisted in Tax Representation groups. Utilizing this education, she has gained numerous essential roles in budgeting, research, tax law, financial and tax planning, consulting, analysis, and has even draft depositions for the IRS. These positions and the responsibilities associated with them, have allowed Amber to develop her expertise in the areas of tax record management, penalty negotiations, and back tax preparation for small business, corporate entities and individuals.
Alongside these areas and in her company, she provides penalty abatement, lien discharge, subordinate for clients needing to purchase, short sell or refinancing. IRS and state tax representation.
Now serving as the President of Proffitt & Associates, Amber is an essential part of the company's mission to educate and assist clients with tax laws, while also easing their tax burdens, guiding them in increasing their revenue and helping with strategies to lower their tax liabilities. Proffitt & Associates now works in partnership with World Financial Group. Specializing in Small business/Corporate Tax. Her success here, her company and past positions, have allowed Amber the honor of being a Tax Law Speaker and Mentor.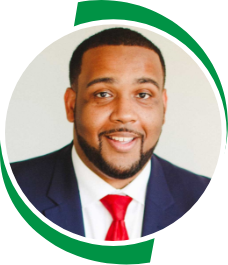 A native Pennsylvanian, Tyrell fell in love with business when he was only a teenager. Inspired by Elena Charles, a business teacher during high school, Tyrell quickly developed a deep passion for accounting work. This resolve stuck with him through college, leading him to get his BS in Accounting, Magna Cum Laude, from Albright College. Further refining his focus within the accounting field, he discovered a knack for taxes. Tax law can be complicated, so he went on to obtain his Enrolled Agent licensure issued by The U.S. Department of the Treasury and then his MS in Taxation from Georgetown University Law Center. Over a decade later, Tyrell provides guidance to our Tax Compliance and Tax Resolution team and is happy spending his days engaging with clients and traveling with his wife and kids.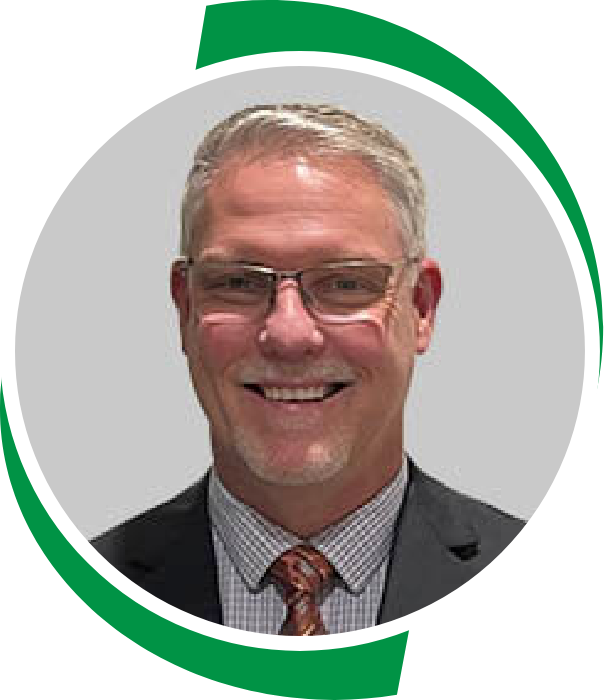 Joe Hopkins (Certified Public Accountant)
Joe has 25+ years as a Certified Public Accountant licensed in the State of Texas and solving IRS problems. Current member with the American Institute of Certified Public Accountants (AICPA), Texas Society of CPA's (TSCPA), National Society of Accountants (NSA), Bachelor's degree in accounting (BBA), Master's degree in Business Administration (MBA) at Texas A&M Corpus Christi. Experience in a variety of industries as Controller, CFO and tax resolution issues for both business and personal tax cases.
Joe is experienced in all aspects of Tax Resolution cases regarding Currently Not Collectible, Offer in Compromise & Installment agreement cases. He has successfully resolved cases in all areas of tax resolution including liens, levies, tax audits & collection cases.
Joe has consulted with small to medium size companies on CFO / Controller accounting / tax strategies. Providing both an initial company analysis and continuing with monthly and quarterly consulting feedback to keep them on the right pathway.
QuickBooks certified with experience in both desktop and online versions. He has additional experience implementing software's, creating budgets & analytical reports to suit your business needs. Plus, in-depth experience with tax preparation for both personal and business. Joe has previously overseen company operations with annual revenues exceeding $500 Million, Joe has found solutions that fit both the small business to mid-size company operational goals. These operational goals include but are not limited to: Policies, procedures, internal/external auditors, capital expenditure budgeting, fixed asset depreciation programs, GPS time card administration, accounts receivable/payable solutions, 3rd party software integrations, reviewing complex contracts, 401K plan administrations, periodic financial preparations and corresponding correcting adjustments as well as insurance policy reviews.
Joe and his team strongly believe when you are successful then our team is successful.
Joe has a passion for scuba diving and kayaking annually on multi-day ventures at remote destinations. Click link for one of the Adventures to the Pecos River in Texas. In addition, Joe enjoys his time in a joint weekly bible study with Michael Sullivan.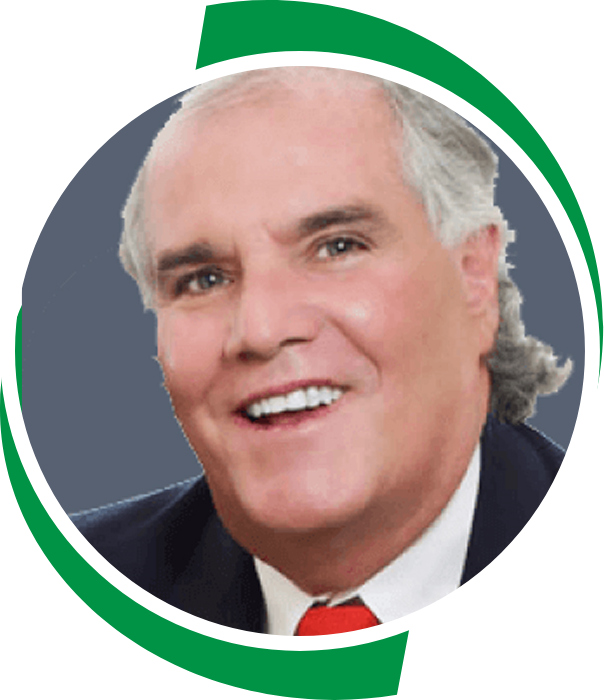 MD. Sullivan (Former IRS Agent)
Michael D. Sullivan is the founder of Michael D. Sullivan, Former IRS Agent. He had a distinguished career with the Internal Revenue Service for 10 years. As a veteran IRS Revenue Officer / Agent, he served as an Offer in Compromise Tax Specialist and Large Dollar Case Specialist. He also collaborated with the U.S. Attorney's office on undercover operations. Michael received several awards for his work and dedication as an IRS Agent.
During his tenure with the IRS, he was a Certified Tax Instructor who taught out of the Atlanta Regional IRS Training Offices. He also taught out of the local and district offices of the IRS. Mr. Sullivan trained many of the new IRS Agents.
Michael has been in private practice for the last 35 years in the field of Taxpayer Consultation for IRS Audit and Collection tax resolution issues. He often consults with corporations and individuals, which involves a wide range of tax issues.
Michael has worked many large complex cases for high net worth individuals and large corporations. Mr. Sullivan is a committed professional with dedicated involvement in the tax profession community as a frequent speaker on the South Florida circuit and also served as an officer and on the Board of the Greater South Florida Tax Council. Michael has been the program host and moderator for several Internal Revenue Service forums both in the public and professional sectors.
Mr. Sullivan also teaches courses for Attorneys, Lawyers, and CPA's for continuing education.
For Attorneys and Lawyers, Course number 1708462N to the members who have completed "IRS Tax Resolution". Florida Bar members can report their CLE credits online at www.floridabar.org.
CPA CE Provider application 1769 and your CPA CE Course application were both approved on 11/28/2017. Your provider number is PVD990 and your course number is CRS22227.
Mr. Sullivan has been a featured speaker in the credit card industry, student loan and the debt settlement vertical as well. He also was one of the featured speakers at the Latino Tax Fest which also featured Nina Olsen, Nation Taxpayer Advocate.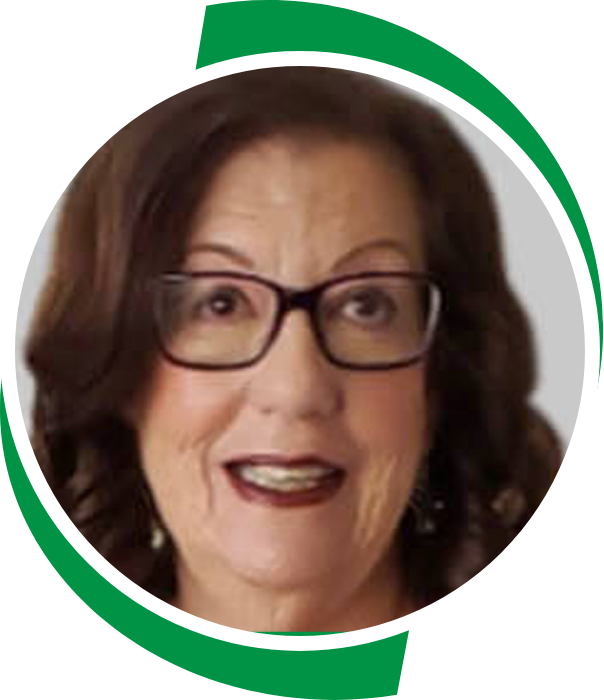 Julie Lynch (Former IRS Agent & ENROLLED AGENT)
Julie Lynch recently retired after a 38-year renowned career as a Revenue Officer in the Collection Division of the Internal Revenue Service. During that time, she worked collection cases involving both individuals and businesses, and handled all aspects to resolve the cases; from securing OFfers-in-Compromise, installment agreements, reporting cases currently not collectible and requests for abatement.
She worked closely with all divisions within the IRS, including Examination Division and Taxpayer Advocate. She also met regularly with representatives of both the U. S. Attorney's Office and the IRS Office of Chief Counsel. Julie taught several IRS classes, was an On-The-Job Instructor for new employees; and as a senior Revenue Officer, she acted as a mentor to lower graded employers.
She was often called upon for her expertise to assist with other departments within the Collection Division, as well as assisting employees within her group.
During her tenure, she received yearly Performance Awards, as well as a Regional Commissioner's Award and a Certificate of Appreciation from the Secretary of the Treasury.
At the time of her retirement, she received the Albert Gallatin Excellent Service Award from the Secretary of the Treasury.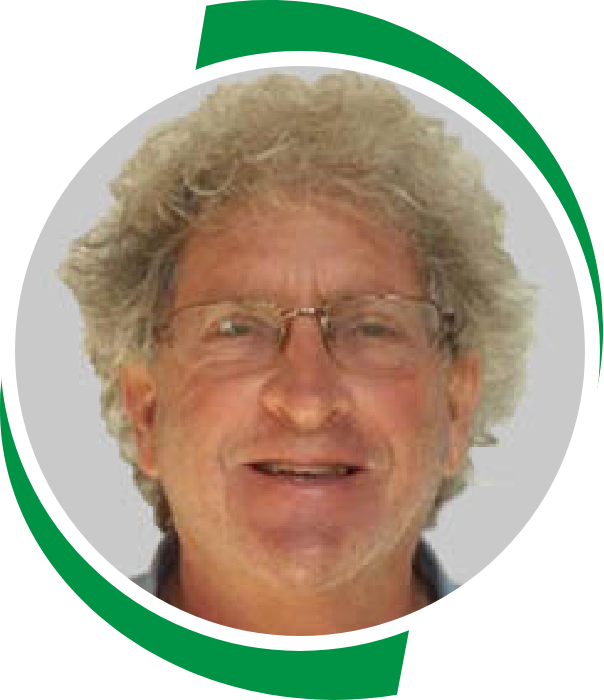 Herb Cantor (Former Appeals Officer, IRS Revenue Agent)
Certified Public Accountant (CPA)
Chartered Global Management Accountant (CGMA)
Bachelor's Degree in Accounting- University of Miami
Masters Degree in Taxation (MST)
Born in Coral Gables, Florida, Herb's career started with 2 years in public accounting at the international CPA firm Harris, Kerr Forster.
After 2 years, he was hired by the IRS and started in the Small Business Division as a Revenue Agent. He primarily audited "C" and "S" corporations and Schedule-C's. He also acted as an acting group manager.
After 6 years, he was recommended to join the Appeals Division as an Appeals Officer.
He worked on hundreds of cases such as those involving individual income taxes, "S" and "C" corporation tax issues, whether the trust fund recovery penalty applied to various individuals, claims for refunds, whether a civil fraud or accuracy penalty applied to a tax understatement, unreasonable compensation from a corporation, whether a preparer penalty should be applied against a tax return preparer, under-reported income, whether a sale of an asset should be classified as a capital gain versus ordinary income, charitable contribution valuations, distributions exceeding basis in an "S" corporation.
Herb also worked Offers in Compromise, Doubts as to Liability and Collectibility and cases scheduled for trial before the United States Tax Court.
He also lectured before various professional groups such as the Greater Fort Lauderdale Tax Council, the Florida Institute of CPA's and several radio talk shows.
Herb has received numerous commendation letters from taxpayers and their CPAs on cases he resolved While at the IRS, Herb even resolved cases with Mike Sullivan and Steve Jacob of this firm.
Herb's areas of expertise are examinations of individuals, corporations, Appeals and negotiating with the IRS.
Herb was also a lay member of the Fee Arbitration Committee of the Broward County Bar Association.
After working in Appeals for 18 years, Herb moved to the Large Case Division of the IRS. He examined financial records of large corporations and proposed various tax issues. The largest case he was engaged in exceeded $20 billion in sales.
He met with numerous taxpayers and their CPAs and Attorneys in scheduling and performing tax examinations. He was also a consultant to the IRS Criminal Investigations Division to determine if their tax cases warranted a criminal or civil investigation.
Schedule Consultation Today
3-Steps Towards Your Peace of Mind