Ramp up our real estate investing journey…
Amber has worked with us since we moved to DC and really helped ramp up our real estate investing journey. Her professionalism, passion, and attention to detail have been instrumental in navigating a complex system. Is like having a committed partner in our Team.
Mauro Buffa
Flip me up and T&M investments
Amber Profitt comes highly recommended…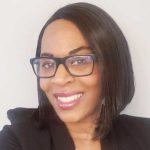 Amber Profitt comes highly recommended. She is a great CPA and tax expert. She is honest, diligent and gets the job done. She works long hours and assures she provides you with proper information and insights, into what would be the best solution(s) for you as a business owner, and or personal or familial taxes. Definitely worth the price. Choose Amber, and your and your financial interest will be in good hands.
Eboni McDonald
Highly recommend Proffitt and Associates…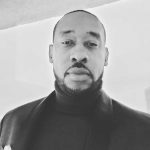 Proffitt and associates have been guiding my financial house for over 5 plus years, they are the best coming on the market to address all your tax needs and more. I highly recommend Proffitt and Associates their services are unmatched to any other entities in the market space.
Lenworth Williams
Exceeded my expectations for years…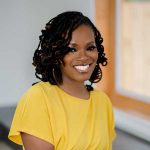 Once I opened my business, I realized my turbo tax/tax act days were over. I needed a tax expert to make sure I was getting the best possible tax breaks and to give me financial counseling from time to time. Amber & Proffitt Associates have exceeded my expectations for years They are patient and professional experts, and I wouldn't trust my business' financials with anyone else.
Deanna Harris
You have a lifelong, satisfied customer…
Amber and her team have been a breath of fresh air! I have been searching for a long time for an accounting firm who took the time to understand my needs and goals. She has guided me and my business on the path to financial freedom without overwhelming me with information. Her advice has been instrumental in setting me up for success! I am most impressed by her follow-up and the comprehensive manner in which she approaches her recommendations. Kudos to Proffitt and Associates! You have a lifelong, satisfied customer. Thank you!
DeVon Banks
I highly recommend Amber…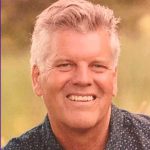 Amber has been a trusted friend and knowledgeable guide through the process of resolving my IRS tax issues both past and present. Her expertise and communication skills are refreshing and encouraging to me. I believe the best possible outcome for me will be attained through her guidance. I highly recommend Amber for all your tax resolution needs.
Charles Kendrick
Enagic Independent Distributor
Highly recommend her to anyone…
Amber Proffitt Associates is the best tax strategy and preparation company I have ever worked with! Her knowledge, honesty and professionalism set her and the company apart from the competition. She was able to provide strategic planning for both our business and personal tax returns. She is also well networked and extremely resourceful, which has proved beneficial in the success of our businesses. Needless to say we are repeat customers and we highly recommend her to anyone in need of professional tax services.
The LeBlancs
Proffitt & Associates gets the job done!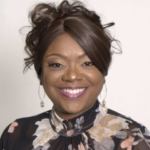 Proffitt & Associates gets the job done!!!!! Not only do I trust this tax consultant agency to complete my annual personal and S Corp tax filings but all tax matters as well. I recently had a tax obligation that was handled with efficiency and professionalism. Needless to say that tax obligation is no longer an issue! Thank you!!!
Twanda B. Grey MSW, LCSW
Strategic Resolutions LLC
Dedicated and Experienced Tax Professionals